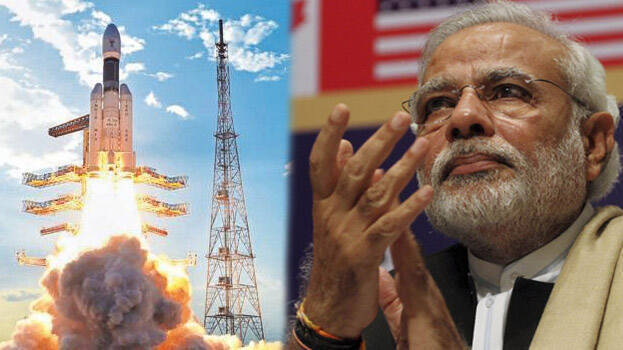 NEW DELHI: As the Indian Space Research Organisation (ISRO) successfully launched the Chandrayaan-2 mission, the Congress party on Monday credited the country's first Prime Minister Jawaharlal Nehru for his "visionary move" to fund space research through setting up of INCOSPAR.
The party in a tweet also recalled that the Chandrayaan-2 mission was sanctioned by the then Prime Minister Manmohan Singh in 2008 during the UPA government.
"This is a good time to remember the visionary move of India's first PM Pandit Jawaharlal Nehru to fund space research through INCOSPAR in1962 which later became ISRO. And also Dr. Manmohan Singh for sanctioning the Chandrayan2 project in 2008," the party said tweeting a picture of the first Prime Minister with legendary scientist Vikram Sarabhai.
However, Twitteratis say that scientists who worked behind the project can be equally proud. Indian President Ramnath Kovinth said that the launch was a proud moment for all Indians. He also congratulated the scientists and engineers.
Home Minister Amit Shah thanked PM Modi for setting new standards. He also congratulated the scientists.