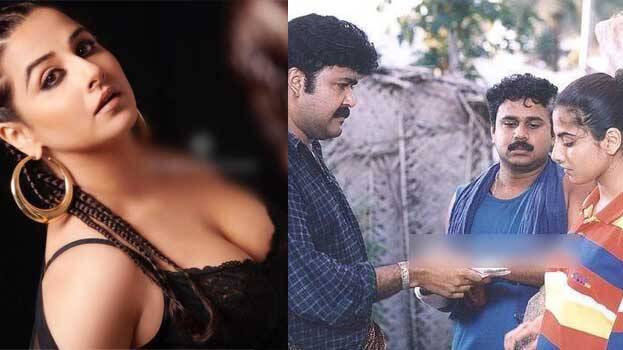 Vidya Balan is one of the stars in Bollywood. However, she was the heroine who shot initially for 'Chakram', a movie which was later directed by Lohithadas with Prithviraj and Meera Jasmin in the lead. But in an unfortunate turn of events, the shooting of the movie was held. She was supposed to be the heroine of Mohanlal. Dileep was also roped to play a character. But things didn't materialize and the movie was then directed by Lohithadas with a different set of actors.
Vidya had a dull period following her first movie. 12 cinemas where she played key characters were not released. She was labelled unlucky. Some even said that a movie won't release if Vidya is in the lead. However, she was able to overcome all those campaigns against her and march forward. For her performance in the movie 'Dirty Picture', she was even recognized in the National Awards. She has now acted in over 40 Bollywood films. Now, she only does one movie per year.
Vidya Balan has now returned to South Indian cinema through the Tamil movie 'Nerkonda Parvai', the remake of Hindi movie 'Pink'. Even though she is a Mumbaikar by birth, her roots are in Kerala and Tamil. She had the desire of doing movies in Tamil. But she was also how the audience would receive her 'Palakkad Tamil'.
Earlier, when writer Madhavikutty's life story was planned for a movie, Vidya was the choice as the lead. However, she had to back off from the movie. The role of Madhavikutty was then played by actress Manju Warrier. She had earlier appeared in a cameo role in the movie 'Urumi' with Prithviraj in the lead.