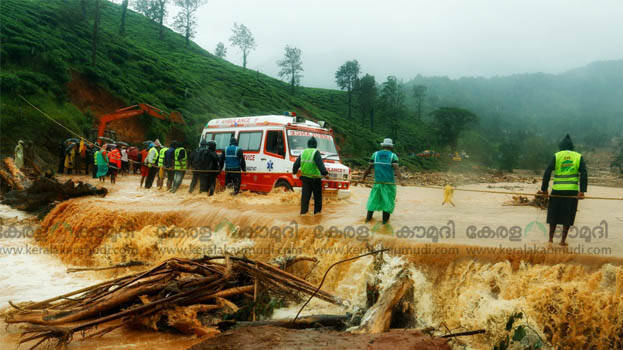 THIRUVANANTHAPURAM: There is respite from the rains that have been lashing the state continuously for the past few days. However, the weather department has predicted heavy rains with thunder at Kollam and Thrissur districts. Water has been logged in low lying areas. Meantime, five bodies have been recovered from Kavalapara in Malappuram, Kottakunnu, Puthumala in Wayanad and Velam in Kozhikode.
The death toll in the monsoon fury has mounted to 69. The bodies of two suspected to be of a three member family missing in the landslide in Kottakunnu in Malappuram, have been found. Efforts are on to take the bodies out. Earlier, two bodies were recovered from Kavalapara in Malappuram and one from Puthumala. A search is on to find those trapped in the debris. A search by a team led by army in Kavalapara is progressing. Seven from Puthumala and 52 from Kavalapara are missing.
Meantime, search operations are continuing in Vaniyambuzha for more than 200 people trapped in the forest after Chaliyar is overflowing. Food was provided with the help of helicopter.