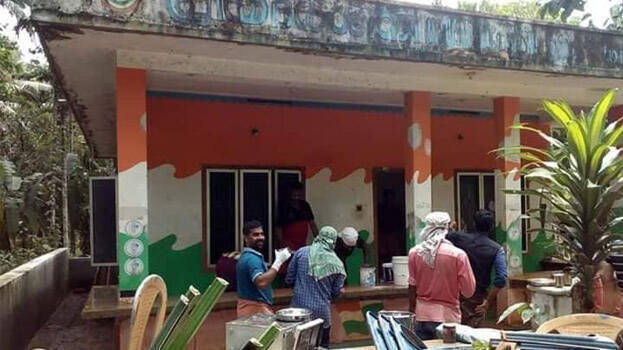 KANNUR: Though Kannur is notorious for political murders and clashes, the people of the district are one when it comes to flood. Then, there is no animosity among them and cutting across party lines, they come out to help one another.

A photo that proves this is going viral on social media now. It is the photo of DYFI workers cleaning the flooded Congress office at Mattannur Porora.
The photo is shared on the Facebook page of DYFI Kannur district committee office.

Translation of FB post:

It is this role model that has to be upheld. Today, Congress office Priyadarshini at Mattannur Porora where flood water had entered was cleaned by DYFI workers (Comrades of Elannur unit in Maruthayi region).

"Those who campaign that no donations should be made to the chief minister's relief fund just because of the fact that the Left is ruling the State should see this picture. The dear comrade's gesture of love will be a lesson for people who settle political scores even in the face of calamity."