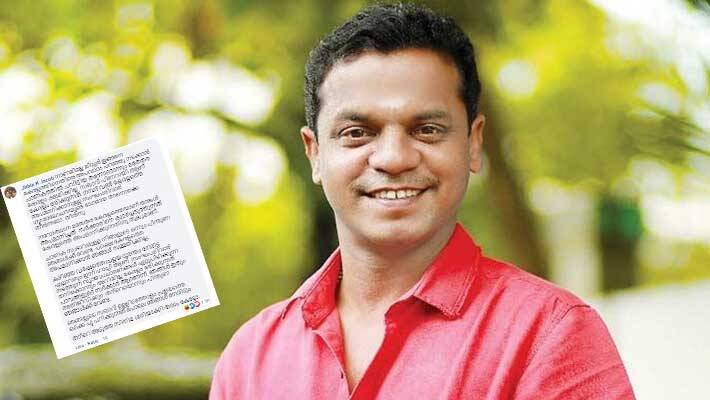 THIRUVANANTHAPURAM: Actor Dharmajan, who recently criticised the government for not providing financial support to those affected by last year's flood, has received support and disapproval from fans in social media. The actor's Facebook page has been flooded with comments ever since he made a statement against the state government in a channel program.
The actor had stated that though the CM's relief fund received several crores in the previous year, the government had failed to distribute the money to those who were affected by the floods. According to him, the government failed to give immediate financial support to flood victims, in spite of having several ministers, government officials and other representatives by its side. He pointed out that many families from Varappuzha panchayat, the actor's native place, have not received any financial support so far.
While many came up supporting the actor's claim, others attacked him for criticising the government without being fully aware of the actual facts. Many even pointed against the actor's political inclination. However, the authorities denied the actor's claim saying that government procedures usually take time to materialize and there is no point in creating unnecessary controversy regarding it.