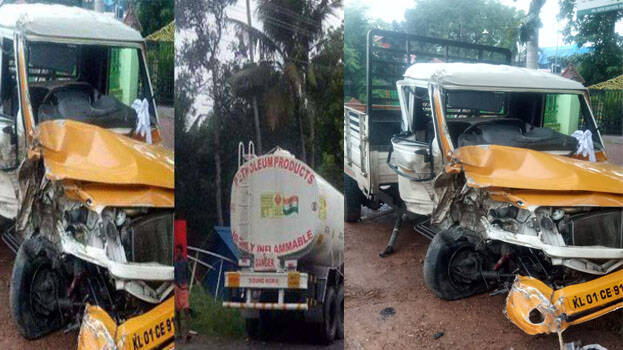 THIRUVANANTHAPURAM: State government has announced that it will provide financial support to the members of 'Natak' friends group who met with an accident while returning after flood relief works in Nilambur. The group got involved in the accident on Friday when the minivan, in which the group was travelling, had collided with a tanker lorry at Pathirappally near Alappuzha.
The group members are currently undergoing treatment at Thiruvananthapuram Medical College. Some friends of the gang members had requested the health ministry for help following which the ministry came up with financial support. As per reports, Health Minister KK Shailaja has contacted the Medical Superintendent to inform that the treatment must be done for free.
The 'Natak' group comprises drama artists based in the capital city. they had distributed relief materials to the people staying in the relief camps at Nilambur. The group was returning back from Nilambur when it met with the accident causing injury to 3 of its members.