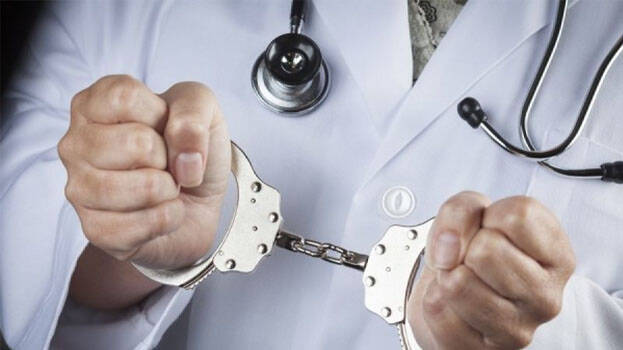 ULLOOR: Three heavily drunk junior doctors, who had trespassed on the premises of the Medical College Men's hostel, assaulted the students and smashed window panes, were arrested on Wednesday.

The Medical College police arrested them based on the complaint of the hostel warden.

The arrested junior doctors are Kollam Kachery native Pabin Payus, who completed his PG two years ago, Psychiatry P G Student and Thrissur Mukunthapuram native Nithin George, Ortho P G Student and Alappuzha Nuranadu native Vipin V Pilla are the people who got arrested. The incident happened on August 18.

It all started when Pabim Payas in inebriated condition entered the Thiruvananthapuram Medical College hostel compound and urinated.
A student who saw this from the top floor questioned his act. Irritated by this, Pabin and his two friend barged into the hostel and started attacking the students and the hostel building. They smashed window panes and broke tables and chairs. Seeing this, many students ran out of the hostel.

The miscreants caught hold of a student, who was speaking on his mobile phone, and banged his head against a wall. The student who sustained head injury in the act was admitted to Medical College hospital. The three doctors also tried to pounce on the hostel warden who arrived at the spot after hearing the commotion.

The police later arrested the three doctors based on the warden's complaint. They were produced in the court on Wednesday itself.