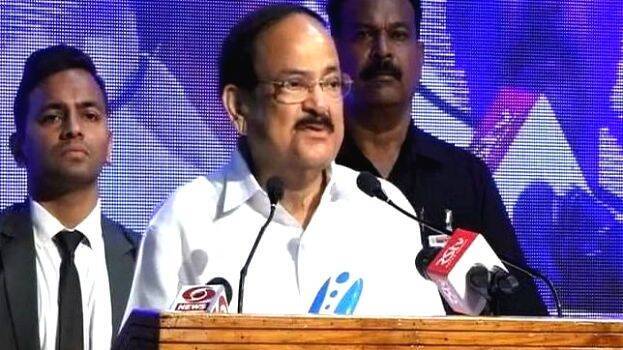 VISAKHAPATNAM: Vice President M Venkaiah Naidu came up with a stern reply to Pakistan minister's warning about a full blown war with India in October and November. He warned Pakistan by saying that India will give a "fitting reply" to those who try to attack the country.
"We never attacked any country...but we will not attack anybody, we can assure all. But if anybody tries to attack us, we will give them a fitting reply which they will not forget in their lifetime," the Vice President said in Visakhapatnam. "Let me underline, we are not warmongers. We are peace-loving citizens," he added.
"We don't want to interfere in anybody's internal affairs. But we don't want others also to interfere in our internal affairs by talking about Kashmir... What is there to discuss in Kashmir? Kashmir is an integral part of India," Venkaiah Naidu said.
"One of our neighbours is aiding, funding and training terrorists continuously, without realising the damage they are doing to humanity and also the damage they are going to inflict on themselves in the coming future, they should understand that," he added.
The remark comes after Pak minister's statement of a possible war with India. There is a running tension between India and Pakistan after the government abrogated Article 370 thereby ending the special status for Jammu and Kashmir and bifurcated it into union territories earlier this month.