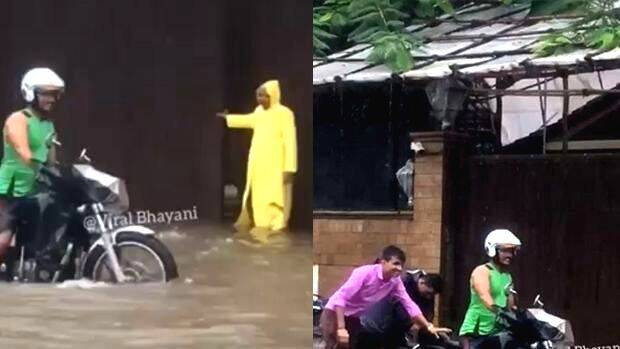 MUMBAI: As entire Mumbai city suffers waterlogging due to heavy rains, superstar Amitabh Bachchan's bungalow Pratiksha was no different. Video of this surfaced on the Internet in which it can be seen that the place was flooded with ankle-deep water. Amitabh and wife Jaya, Abhishek, his wife Aishwarya and daughter Aaradhya resides here.
This is the second time that Bachchan's residence gets waterlogged. In last July, another bungalow of Bachchan in Janak was also flooded.
When there was a flood in 2009, Bachchan had blogged about the flooding outside his house.