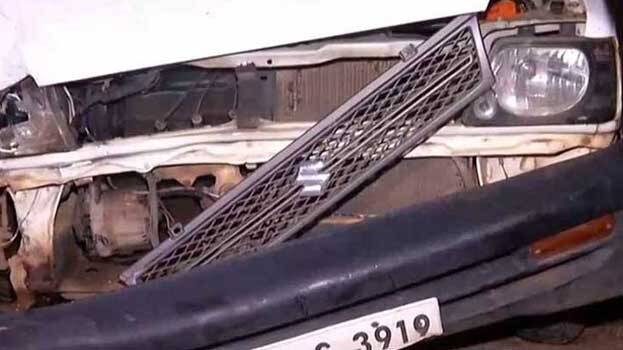 THIRUVANANTHAPURAM: The authorities are ignorant even after finding out that a senior civil police officer at S.A.P. Camp drove the car under the influence of alcohol and hit a home-guard here in Peroorkada. Vattiyoorkavu native Anil Kumar was entered into a private hospital with serious injuries to his leg.

The accident was around 9 pm in Pippinmoodu near Sasthamangalam. The car hit Anil Kumar at high speed who was returning home after work. The locals chased the car that didn't stop after hitting. The person behind the wheel left the car and fled, the police said. Later it was found that a police officer was in the car. Criticisms have been raised against the police for inaction by pointing out that the home guard doesn't have complaint. The police haven't even subjected the police officer to medical tests for drunk-and-drive.

It was only last month that the car drove by IAS officer Sriram Venkitaraman hit journalist K.M. Basheer, killing him. Even though the police claims that vehicle inspections have been intensified, such incidents don't seem to stop. Similar accidents were reported in two places in the city at night.