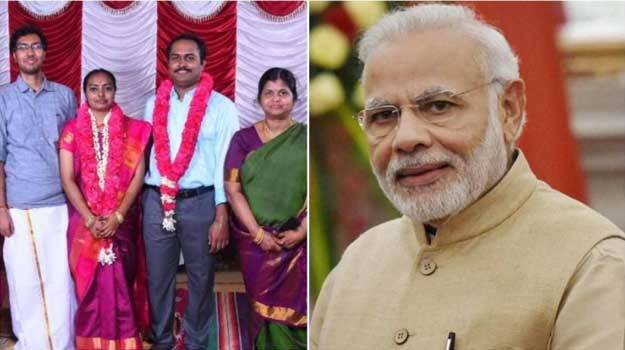 CHENNAI: A daughter's marriage is always a special occasion for her father. Recently, a man from Tamil Nadu made it to the news by inviting Prime Minister Narendra Modi for his daughter's marriage. It was Rajashekaran from Vellore who sent a wedding invitation to the PM.
However, Rajashekaran soon received a surprise when he received a reply from Modi himself. The letter said, "I am delighted to hear about your daughter, Dr. Rajasri, getting married to Dr. Sudharshan. I am also happy that you have invited me for the special occasion. I would like to wish the couple prosperity and wonderful shared experiences."
The PM's letter has left the whole family of Rajashekaran on cloud nine. The marriage is scheduled to take place on September 11.