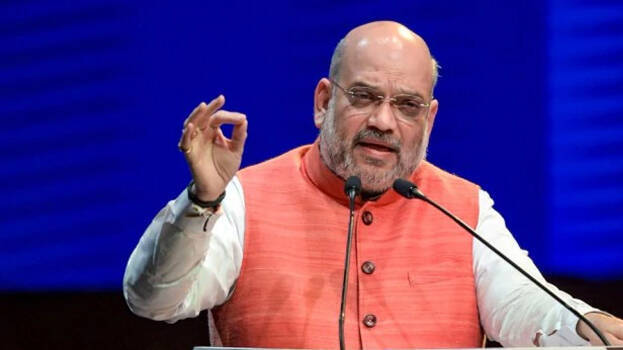 NEW DELHI: Union Home Minister Amit Shah on Saturday said that the Hindi language can help in unifying the nation. The minister made the statement through his Twitter account as part of the 'One Nation, One Language' program held in connection with the 'Hindi Diwas.'
According to Shah, it is important that India should have one language to become its identity in the world. "If one language can unite the country today, it is the widely-spoken Hindi language," he said.
He also added that people should start the usage of Hindi in order to realise the dreams of Mahatma Gandhi and Sardar Vallabhai Patel. He said, "Today, on the occasion of Hindi Day, I appeal to all the citizens of the country that we should increase the use of our mother tongue and also use the Hindi language as one language to realise the dreams of Bapu and iron man Sardar Patel. Happy Hindi Day,"
BJP Working President JP Nadda also posted a similar tweet as part of the Hindi Diwas. Earlier, the Central government's decision to make Hindi education compulsory in schools had evoked protest in the South Indian states.