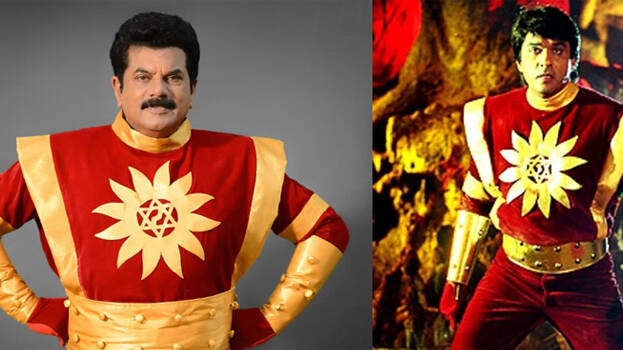 Famous producer and actor Mukesh Khanna, known for his portrayal of Shaktimaan, has lashed out against Malayalam film 'Dhamaka.' Apparently, Mukesh Khanna has demanded to forbid Malayalam actor Mukesh from playing the character 'Shaktimaan' in the film. FEFKA Directors' Union President Renji Panicker has received a letter from Khanna regarding the issue.
According to Khanna, the character of Shaktiman is used in the film without getting his consent. "The portrayal of Shaktimaan in the film is against the law as I have the copyright of the character, its costume and theme music. Neither the director nor the producer has sought permission from me," he said.
Meanwhile, Omar Lulu. the director of 'Dhamaka,' said that he will discuss the issue with Mukesh Khanna. "I will inform him that the Shaktimaan scenes will only appear for a comedy scene in the film. If he refuses to give permission, then I will definitely exclude those scenes from the film," he said. Earlier, the pictures showing actor Mukesh dressed up as Shaktimaan had gone viral on social media.