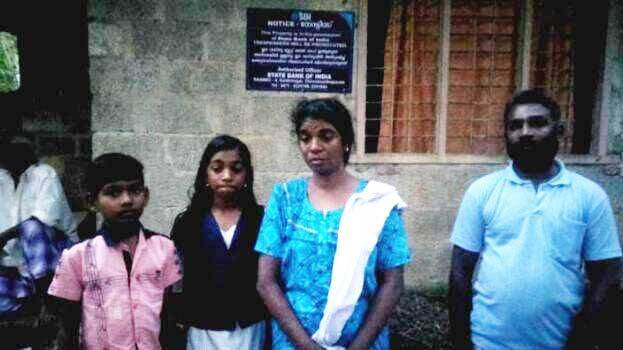 THIRUVANANTHAPURAM: The SBI withdrew the action of confiscating a house at Panavur in Nedumangad in the name of default of loan arrears. Following the intervention of organizations and media, the bank authorities returned the keys of the house soon after a day of confiscating it. The keys were handed over after individuals and organizations contributed money.
The SBI authorities locked the house and then sealed it in the name of default of payment. A couple and their eleven-year-old daughter and a son were staying in the house. The MLA intervened in the issue after they were ousted from the house.
The couple had to pay Rs 2.94 lakh to the bank. Though the family sought a relaxation, the bank refused it. Many including the MLA intervened in the matter amid protests against the bank. After the issue became major headlines in the media, the bank offered a discount of Rs 94,000.