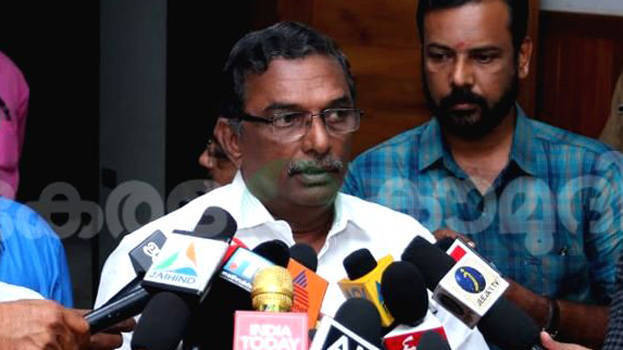 PATHANAMTHITTA: Speaking against the different treatments of Supreme Court verdicts on Sabarimala women entry and Maradu flats, Devasom Board President A. Padmakumar said that renaissance won't be complete through women entry alone and the verdict on Maradu flats is also a SC verdict.
"The Maradu flats that are about to be demolished have about 50 owners. But, lakhs of people believe in Sabarimala. Anyway, a SC verdict should be implemented. I don't have the opinion that renaissance will be complete through women entry alone. Renaissance should be a matter in relation to the betterment of the backward community. Don't consider that the SC verdict was implemented or women entry was realized through the entry of Bindu and Kanakadurga to Sabarimala. There is a difference in entering with and without challenging", Padmakumar spoke to a private channel.
The Devaswom Board President repeated his statement that women from his house won't enter Sabarimala. He added that the Chief Minister who assigned him in this position knows this.