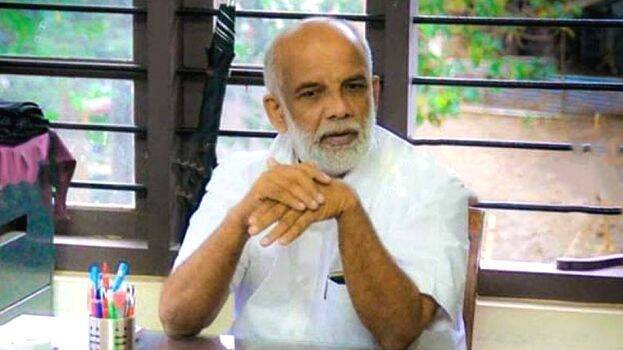 KOTTAYAM: Pala UDF candidate Jose Tom has hit out at Kerala Congress leader P J Joseph, saying that the latter was responsible for his defeat in the Pala by-election.

"Joseph had betrayed his own Front and it was already decided that selection of candidate will at Jose K Mani's discretion. But the message Joseph group sent out through their gestures and activities was the reason for my failure," Jose Tom alleged.

Jose Tom alleged that it was Joseph's agenda that was being implemented. "If the party gets one more MLA, Jose K Mani will gain an upper hand in Kerala Congress. It was this fact that led Joseph to block my victory in the election," he said.

Jose Tom made these scathing criticism while talking to media persons at Pala on Saturday.
"We had asked Joseph to allot us 'two leaf' symbol but he didn't give it and finally I had to contest as an independent candidate. Most of Joseph group leaders didn't take part in the campaign for me. Joy Abraham's statements created trouble and Joseph could have controlled this. It was Joseph group leaders who circulated notice that said I'm not a believer and don't go to church.

When I lost election, P J Joseph came in front of the media happily with a smile on his face. On the other hand, when P J Joseph was booed away at UDF convention, then itself Jose K Mani warned workers against doing so. P J Joseph is not my leader.

Meanwhile, P J Joseph refuted the above allegations and said that he would have given the 'two leaf' symbol if a request was made for the symbol as per constitutional norms of the party.