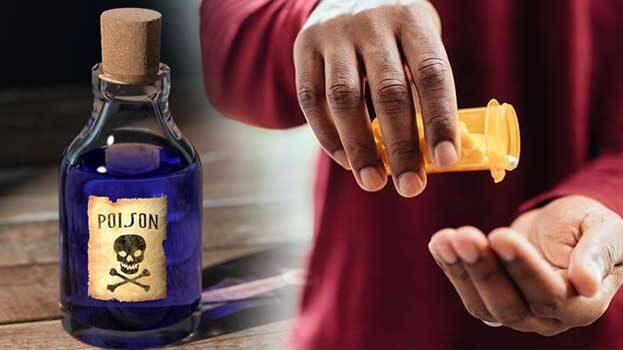 KANNUR: The death of 22-year-old Sabira of Kolavalloor was considered as a suicide. The accused tried to mislead saying that it was a heart attack. A probe by a special team after nine years proved it as a murder. It was not just a murder. Police found that the accused murdered her after giving her cyanide laced banana. The investigating team was not able to prove how the accused got the cyanide even after handing over the report to the court.
The man got fed up with his wife after nine months of marriage. He had many reasons to complain regarding her color, beauty etc. This led to the murder. Sabira died on August 2 in 2006 at her husband's house. It was mentioned that she consumed poison and collapsed in the bathroom. Her husband Abdul Latheef told everyone that his wife committed suicide. The mystery was unraveled after her parents lodged a complaint.
The Kolavallur police investigated the mysterious death and when examined the internal organs found the presence of cyanide. The question was how an ordinary housewife got the cyanide. The police also inquired whether dowry harassment was the cause of suicide. As the investigation progressed, police arrested her husband Abdul Latheef. But no evidence of a murder was found then. Disgruntled with the police move to close the case, her father approached the high court and following that a top official was appointed to probe the case.
The probe was led by a team of the then Kannur narcotic cell DySP V N Viswanathan. By the time Latheef was out on bail. On interrogation, he told police that he bought the cyanide from Thrissur a year back and kept it in the house to commit suicide when his first wife was in the hospital. He told police that Sabira took it and consumed it. She consumed it after mixing it with banana.
Meanwhile, efforts were made to make Sabira's death a heart attack. The investigating team found that Sabira's dress was also removed. The police were not able to find any remains of the banana when police searched the house. Not only that, when Sabira was lying unconscious in the bathroom, no effort was seen from the side of Latheef to take her to the hospital and this led to a suspicion. Two doctors were called to the house and her death was confirmed.
When police questioned him, he told them that as his wife had some stomach ailments, he offered her a banana to have in empty stomach. As she felt some uneasiness after having banana, she ran to the bathroom. He soon removed the remains of the banana from the spot.
Latheef had worked in the gulf earlier. He was firm in his stand that he bought the cyanide from Thrissur. He has not cooperated with the questions on it. When Vishwanathan was transferred, DySP M Krishnan probed the case and submitted the report.