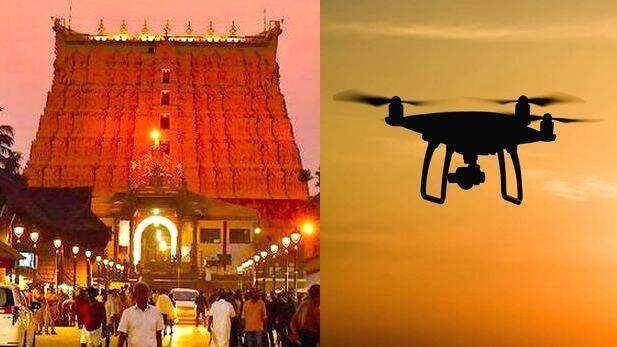 THIRUVANANTHAPURAM: An anonymous drone appeared near Padmanabhaswamy temple. It came to the notice of the security force and police at around 10:30 in the night on Thursday.

The visuals of the drone that was flying near the west entrance and south entrance has been captured by the CCTV cameras of the State police installed in the area, according to sources.

The police have started examination in the area. Months ago also a sense of alarm was created in the State after drones flew over strategically important locations in the State. After that the police took several droned into custody and examined them but they could not find out the owner of one of them.