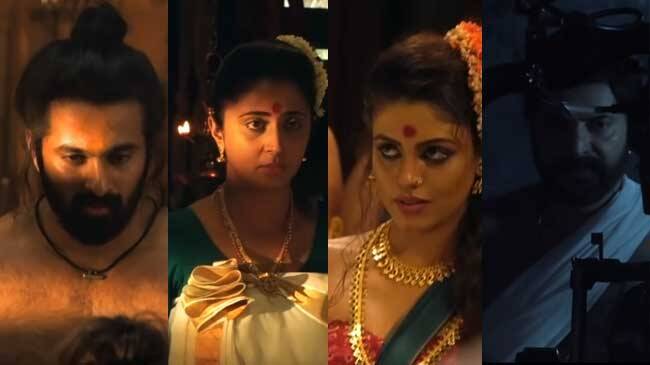 The making video of the upcoming magnum opus 'Mamangam' with Mammootty in the lead has been released. The movie which tells the story of Mamangam event that used to take place in the 16th and 17th century on the banks of Bharathapuzha in Thirunavaya is directed by M. Padmakumar. The stunt and war scenes in the movie were shot in a set in Nettoor spanning 20 acres. Unni Mukundan, child actor Achuthan, Kaniha and Siddique feature in the making video. At an expense of 10 crores, the set was the three-month work of 2000 labourers.
The big entrance and a palace-like house are other attractions. The palace's set was completed with 5 months, which required a workforce of 1000 labourers and tons of raw materials.
The last phase shooting of the movie that went on for 40 days was completed entirely under natural lights. The movie produced by Venu Kunnappilly will be released in Malayalam, Tamil, Telugu and Hindi. The movie is set to hit theatres on November 21, 2019.