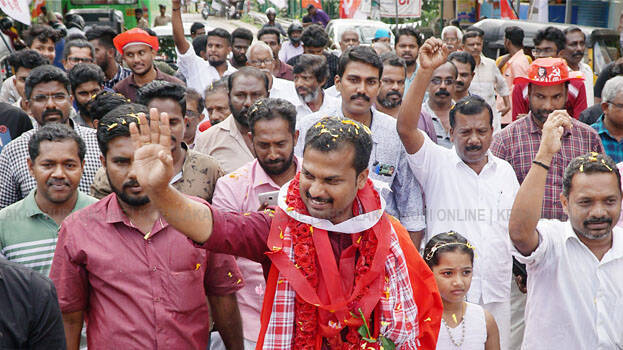 Mayor V K Prashanth had sent loads of love to the North during the second floods in Kerala. He soon became 'Mayor Bro' after that. When he was chosen as the LDF candidate for the Vattiyoorkavu by-polls, people gave their love in the form of votes and elected him to the assembly. He is now called 'MLA Bro.' His was a historic win at Vattiyoorkavu.
For many wondering how Prashanth got so many votes, there is only an answer. He stood with us, understood our problems and worked accordingly. The belief of the people did not go wrong and a good example of this is a Facebook post of Prashanth.
He shared a picture of a bus pass of a student who lost it in theFacebook. He also requested to share it until it reaches the owner.
Many commented under the post lauding him for the post. They said that it is just a bus pass and still the MLA Bro wants the bus pass to reach the owner. He later mentioned that the student called him and will hand over it to him. He later thanked everyone for sharing the post.
Meantime, many criticized for the post. They said the name of the college is in the pass and he could have just contacted the college and was such a post necessary.