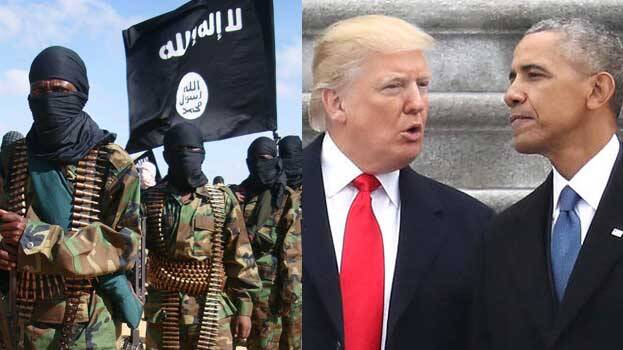 WASHINGTON: In a recent development, the supporters of US President Donald Trump have started alleging that it was former President Barack Obama who ordered the CIA to provide training for ISIS terrorists. During his election campaign in 2016, Donald Trump too had accused Obama of raising ISIS.
With the recent killing of ISIS chief Abu Bakr al-Baghdadi, the supporters of Trump have once again raised accusations against Obama. According to them, an online media named 'Punch' had stated that Obama had ordered the CIA to provide training to ISIS. However, these accusations have been rejected by the American media.
According to the media reports, a CIA program called Timber Sycamore provided training and weapons to Syrian rebels fighting against the regime of Bashar al-Assad. However, some of those arms ultimately ended up in the hands of Islamic State fighters. In short, Obama never made any orders to hand over the arms to ISIS terrorists.
It must be noted that neither Trump nor his supporters have produced any evidence which proves Obama's involvement in training ISIS. According to opposition parties, these accusations are being raised by Trump in order to gain political edge ahead of the Presidential election.