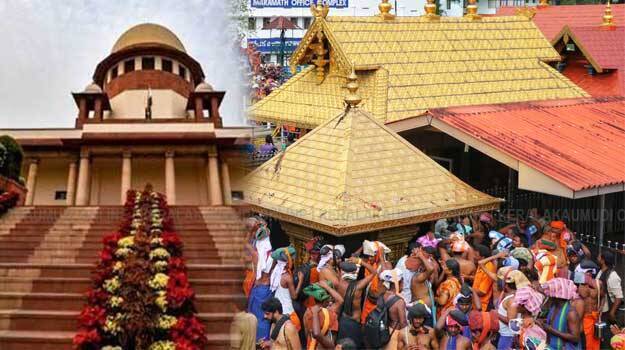 NEW DELHI: The Supreme Court on Thursday referred the issue of entry of women into Sabarimala temple and other religious places to a larger seven-judge bench. The court in a 3:2 verdict referred the Sabarimala issue to a larger bench. However, there is no stay on the September 28, 2018 judgement which lifted the ban on the entry of women aged between 10 and 50 in the temple. According to this order, women of all ages can visit the shrine till a larger bench decides this issue.

The decision to send the case to a bigger bench was a 3:2 majority ruling, with Justices R F Nariman and DY Chandrachud dissenting.

Reading out the verdict, Chief Justice of India Ranjan Gogoi said restrictions on women in religious places not only limited to Sabarimala but prevalent in other religions as well.
"Petitions have sought to revive the debate about what's the religion and essential religious practices...Individual right to pray at temple cannot be superior to what is considered as religious by another sect is what petitions have argued," Gogoi added.
Referring to restrictions on entry of women into mosques, Gogoi said the apex court should evolve common policy on religious places. He said the larger bench would decide religious issues relating to Sabarimala, entry of women into mosques, practice of female genital mutilation.
On September 28, 2018, the Supreme Court, by a majority verdict of 4:1, had lifted the ban that prevented women and girls between the age of 10 and 50 from entering the famous Ayyappa shrine in Kerala and had held that this centuries-old Hindu religious practice was illegal and unconstitutional.
The five-judge Constitution bench had heard review pleas in an open court and reserved its decision on in February 2019 after hearing the parties, including Nair Service Society, Thantry of the temple, The Travancore Devaswom Board (TDB) and the state government, in favour and against the review plea.