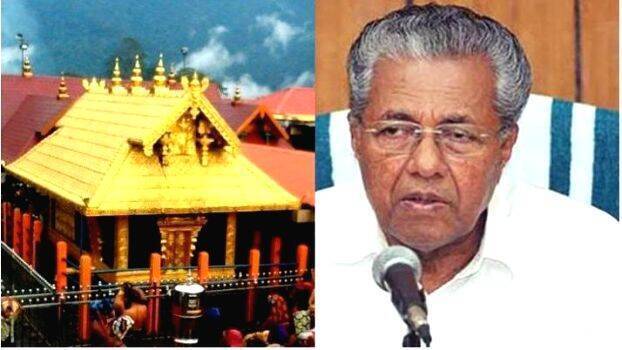 THIRUVANANTHAPURAM: Chief Minister Pinarayi Vijayan has said that in the case of Sabarimala women's entry, the State government is obliged to accept the Supreme Court order, whatever it may be.

"We need to get more clarification from the Supreme Court regarding the review petitions and you can have more responses from us after that," he told media persons on Thursday.

"Once the court verdict on review petitions is out, we would accept that without making any change to it. More clarity is needed on whether the seven-member bench would give a final verdict on review petitions or whether it would go into wider aspects like gender equality. What we gather out from today's happenings in the court is that the current state of affairs in Sabarimala will continue.

With Mandalam season round the corner more clarity is needed on the order. For that, we would seek the advice of the legal experts. Protests and provocations will take their due course. We have no hurry about the order

The chief minister said that the two among the five-member bench that considered the review petitions had expressed their strong disapproval over considering the petitions. "If one more person was among them…," said Pinarayi Vijayan with giggle before abruptly ending the press conference.