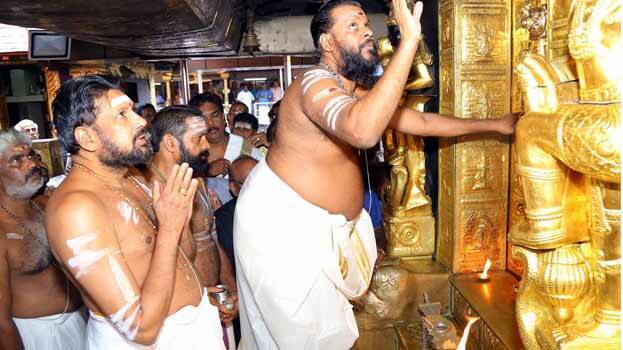 THIRUVANANTHAPURAM: V.N. Vasavan Namboothiri, the Sabarimala chief priest who is about to leave his position, has responded in light of the SC not giving a stay order on the 2018 Sabarimala women entry verdict. He opined that women shouldn't be allowed to enter and his desire is maintaining the tradition.
The priest said that there is a possibility for women to enter the temple and decisions in such situations should be taken after proper thinking. Sabarimala witnessed unprecedented issues last year, he added.
"I was disappointed when women came for darshan last season. Sabarimala's faith has stood for centuries. There was a fault in finding a difference between tradition and evil tradition. In the case of Sabarimala traditions, it doesn't hurt anyone. So it should stand", he said.
SC had sent the Sabarimala women entry case to a larger bench on Thursday but didn't issue a stay on the 2018 verdict. In the meanwhile, the state government got legal advice that women shouldn't be allowed to enter until the final verdict.