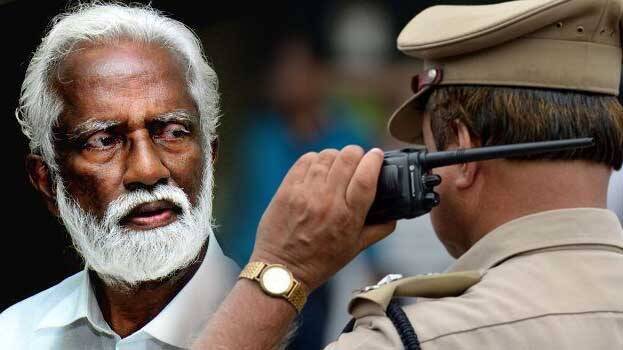 THRISSUR: Much to the embarrassment of the state police, a person escaped after impersonating as the personal assistant of BJP leader Kummanam Rajasekharan in Thrissur. It is learnt that the man had stayed in a hotel at the expense of the police for several days before absconding.
Some days back, a senior police official in Thrissur received a call from a person who introduced himself as a higher police official from a nearby district. The person then told the police officer that Kummanam Rajasekharan's former personal assistant had lost his wallet and belongings in Thrissur. Following this, the official was asked to arrange accommodation for the personal assistant. Soon, the official picked up the youth and accommodated him in a reputed hotel. It is learnt that the youth had received VIP treatment during his stay at the hotel.
When a policeman enquired him about his stay at the hotel, the youth told him that he will have to stay for some more days as he has to attend meetings about the village adopted by Suresh Gopi MP. He even told the policeman that he will soon join as the MP's personal secretary.
After some time, police noticed that the youth had left the room without informing anyone. Upon preliminary investigation, it was found out that the youth did not have any connections with any leaders of the BJP. They also found out that the number provided by the youth was switched off. It is learnt that police have initiated a detailed investigation in order to catch the youth.