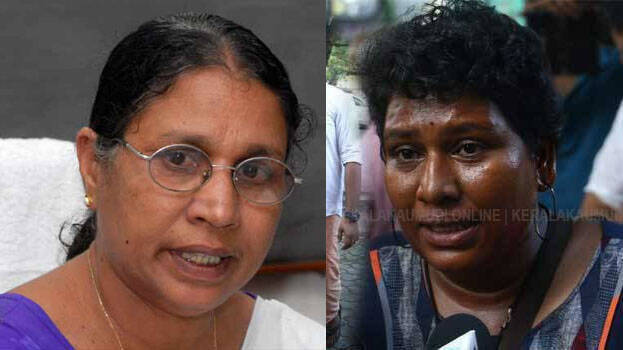 THIRUVANANTHAPURAM: National Women's Commission has filed a suo-motu case over the incident in which pepper spray was used to attack woman activist Bindu Ammini.

The Commission has filed the case on the basis of media reports. It has given instruction to DGP Loknath Behera to give explanation on the steps taken by the police in this regard.

The other day State women's Commission chairperson M C Josephine had remarked that the attack on Ammini was a cruel act. She had asked the police to take strict action against people who did such an act.

Bhumatha Brigade leader Trupti Desai and her team, on Tuesday, had come all the way from Mumbai, to visit Sabarimala. From the airport, they went to Kochi Commissioner's office, where Bindu Ammini also joined them.

Devotees under BJP leader C G Rajagopal had arrived at the office after being tipped off and staged a Namajapa protest in front of the office. One of the protesters sprayed pepper solution on her face when she was walking towards the office carrying a file. However, all were sent back by the police.