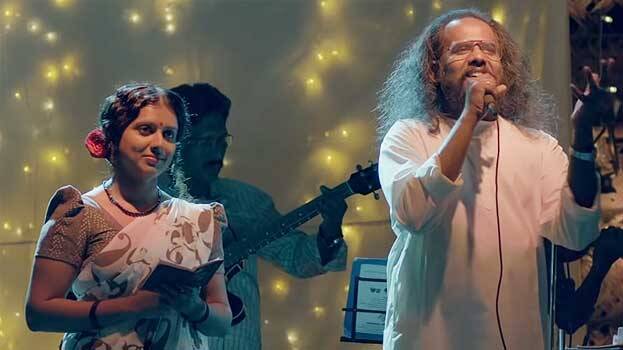 The promo song of the film Chola that gave Malayalam cinema an entry into Venice International film fest has been released. The song has appeared on the official Facebook group of GNPC. The song written and composed by Basil CJ has been sung by Harish Sivaramakrishnan and Anu Sithara.

The visual of the song shows the singers rendering the song on a Ganamela stage. The song gives one the feeling that there is some mystery in store for viewers. The word Chola is written on speaker, a property in the song scene and this also is curious.

The film, directed by Sanal Kumar Sasidharan, would be released on December 6 after it is screened in the red-carpet world premiere of the Venice International Film Festival.
Joju George, Nimisha Sajayan and newcomer Akhil Viswanath are doing main roles.