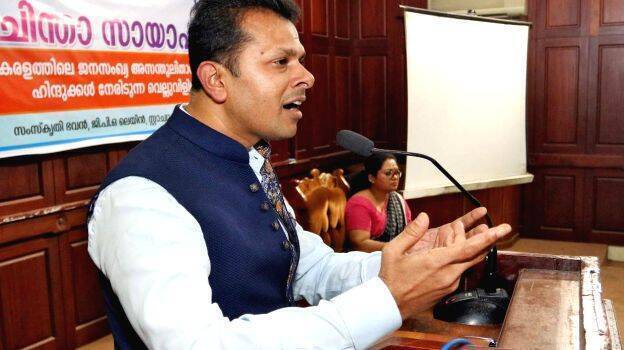 THIRUVANANTHAPURAM: If the situation in Kerala goes on like this, Hindus in the State would become a minority within the next ten years, Delhi-based Malayali and columnist P K D Nambiar ha said.

He was speaking on the subject – 'Imbalance in the population of Kerala and challenges faced by Hindus in Kerala'– at the programme 'Chintha Sayahnam', organised by Bharatheeya Vichara Kendram.

"At the time of partition, the Hindus were 20 pc of the population but now it is just 1.6 pc. In Bangladesh, the Hindu population was 30 pc and now it has reduced to 8 pc. In Kerala, which has 54 pc Hindus, the percentage of Hindu children born is 44 pc while the percentage of children born in Muslim community which is 27 pc of the population is 42 pc, according to statistics.

The situation in the country, especially Kerala, is that people who love their land, mother and culture are branded as communalists," he said.
Bharatheeya Vichara Kendram State Secretary G Anjana Devi presided the event.