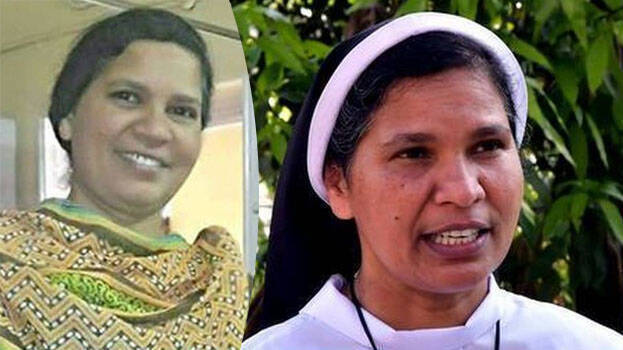 THIRUVANANTHAPURAM: Sister Lucy Kalappura has come forward with some startling revelations. Priests tried to sexually abuse me four times after becoming a nun, revealed the Sister in her autobiography. A nun of the convent gave birth to a baby and the council protected the priest responsible for it, she alleged in the book.
The book revealed that priests reach the convent as visitors and then exploits them sexually. In some convents, young nuns experience unusual sexual acts. Senior nuns use young nuns for same-sex relationship. My sister left the convent because of this and she was subjected to social harassments, she mentioned in the book.
Father Robin, accused in Kottiyoor case had illegal relations with many nuns. I was called many times. Many nuns took a favorable stand towards Robin because of their relationship with him, the book said.
A priest and a lecturer of a college regularly rests in a nearby convent. He has a separate room in the convent. He always preach on the precautions to be taken while having sex. A nun, who got fed up with the practical training, revealed this to her male friend, but he was unable to respond. The priest who trained almost all the nuns of the convent continued this act until he retired from teaching, she said.