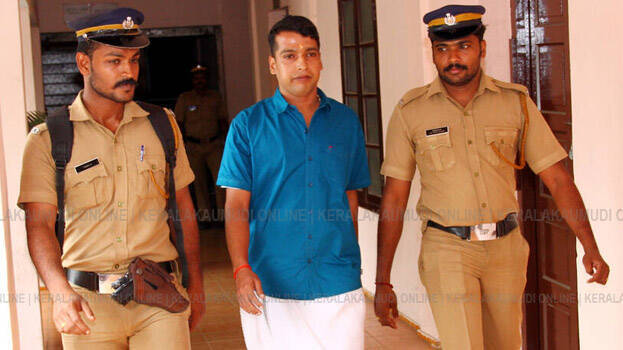 KOCHI: When actress attack case accused Pulsar Suni was walked into the court room, he was seen elegantly dressed up like a bridegroom. All accused in the case except Dileep were produced in the court. After hearing the argument over the bail petition of Martin, Pradeep and Vijesh, the court posted the case to December 12 for producing the verdict.

A petition of Pulsar Suni, seeking to remove certain portions of the video of confession statements, have also been posted to the same day by judge Honey M Varghese.

Pulsar Suni could be seen wearing white dhoti and blue shirt. There was a mark on his forward made using sandalwood paste (Chandana kuri). There was also a red thread tied to his wrist and a handkerchief in his hand. Two policemen also escorted him to the court.

Meanwhile, Dileep's advocate pleaded in the court that they needed two weeks' time for examining the video clippings, which is the most decisive evidence in the case, as they are seeking a Computer expert's service from outside Kerala.

The Supreme Court had ruled that the visuals could not be handed over to Dileep but he could allowed to see the visuals. Dileep's counsel argued that they needed an expert's help to get technical opinion after examining the visuals at Hyderabad Central Forensic Lab.

The prosecution reiterated that Dileep only had permission to see the visuals.