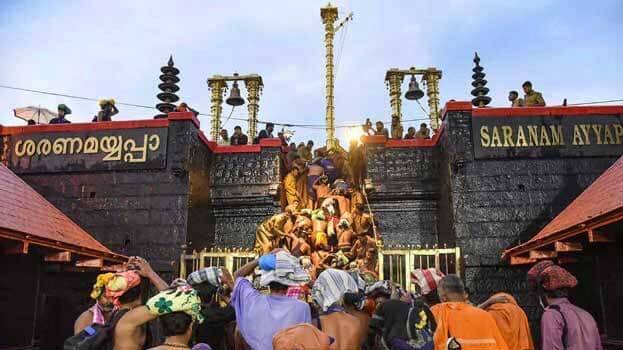 PAMPA: Ever since the beginning of the new Mandala pilgrimage season in Sabarimala, a cold war has developed between the Devaswom Board and the state police. Now, the tension has reached a new level after the police submitted a report saying that the new officials temporarily appointed by the Devaswom Board consist of criminals among them. Following this, Devaswom Board President N Vasu has come up denying this claim.
While criticizing the police, N Vasu said that only the Devaswom Board has the power to control its employees at the Sannidhanam. It must be noted that the police submitted the report after a devotee was reportedly manhandled by an employee appointed by the Devaswom Board. However, the officials of the board said that the police is raising baseless accusations against them. According to the Board officials, the police are attempting to seek revenge as a relative of a police officer was rebuked by a Board employee for violating the restrictions at Sannidhanam. They also added that the police had threatened to arrest the employee. N Vasu further added that the CCTV footage at the Sannidhanam did not show any manhandling incidents.
Devaswom Board officials also claimed that the police is trying to show more power in the temple premises. According to them, this approach by the police can affect the peaceful atmosphere at the Sannidhanam and its premises.