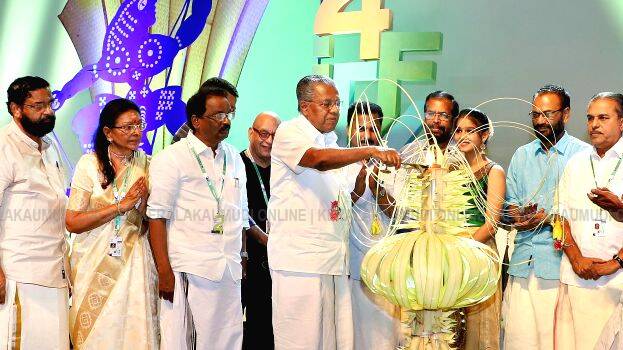 THIRUVANANTHAPURAM: Chief Minister Pinarayi Vijayan on Friday inaugurated the 24th edition of the International Film Festival of Kerala in Thiruvananthapuram. Veteran actor Sharada was the chief guest of the function.
The event was attended by prominent personalities including ministers AK Balan, Kadakampally Surendran, Egyptian director Khairy Beshara, directors Kamal, Shaji N Karun, VK Prasanth MLA, Mayor K Shreekumar, Rani George IAS and film secretary Mahesh Panju.
Actor Sharada launched 'Chalachitra Sameeksha', a booklet which contains information about all the films that are being screened at the film festival.