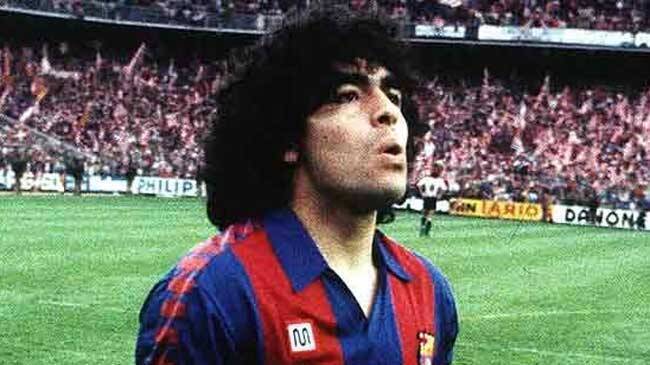 Review: Asif Kapadia's documentary film- Diego Maradona

Argentinian football megastar Diego Maradona's scintillating performance in 1986 soccer World Cup gave him an iconic status in the word. Football nuts even started seeing him as the god of soccer.

Argentina defeated West Germany 3-2 in the final, with Maradona's pass to Jorge Burruchaga and what is most touching in Asif Kapadia's documentary is the replay of the audio recording of Diego's tearful telephone call to his elderly mother in Argentina after the match.

Hailing from the slums of Buenos Aires, this mother brought up his sisters. Diego had puckishly called his handball in the quarter final against England "the hand of God" – a way of thanking or perhaps invoking the Almighty .

Kapadia's film is packed with Maradona's playing career until the mid-90s but lacks discussion of Maradona's famous Che and Fidel tattoos and his avowed support for socialist politics.

The documentary film comprises existing TV footage, cleverly chosen and edited. We also get glimpses of the present-day Maradona, although it is not entirely clear if this is new material.

Watching the film, you go through the embarrassment and resentment in Maradona as well as hysteria on the streets of Buenos Aires and Naples. Then there are goals, nightclubs, gangs, Keepie uppie, girlfriends, pregnancies, pregnancy denials, cocaine blemish, plump Maradona, fickleness, despair – it's like a 130-minute Marodona's life game.

The sight of Maradona playing is fascinating. It's great to watch his breath-taking turn of speed. For Maradona fans and wannabe soccer stars, the documentary film is a perfect watch.