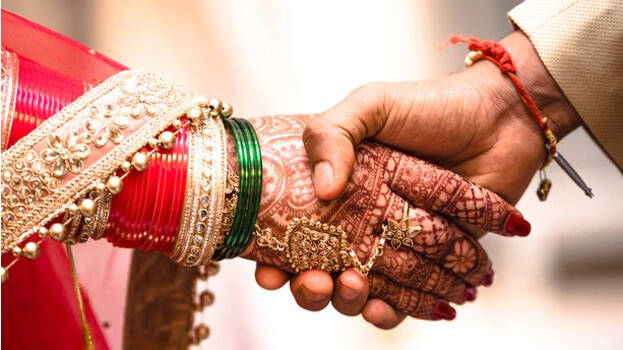 BIJNOR: Baraats coming late to wedding pandals have become a tradition in India. However, this proved to be counterproductive for one groom and his baraat.
In Bijnor, a groom faced the wrath of the bride's family for coming late to his own wedding. He along with other baraatis was allegedly locked up and beaten up by the bride's family, who also, "snatched away their valuables", TOI reports.
The bride refused to marry the 'late' groom on Saturday and married a local youth from her neighborhood instead.
The couple had tied a knot at a mass wedding programme six weeks ago and was supposed to get married in a proper ceremony. The bride did not go to her in-laws place after the first wedding as the couple decided to get married again with proper rituals.
According to TOI, after the first wedding, differences grew between the families over dowry which became worse when the baraat that was scheduled to reach at 2 pm, reached late in the night. The police intervened to get the baraatis released.
The groom's family were haggling the bride's family for cash and bike and reportedly threatened them with consequences if their demands were not met.
The groom's family, alleged that they were taken "captive in a room, thrashed by the bride's family and relatives, who also snatched their jewellery that they had reportedly brought for the bride".
Haldaur station house officer Kanta Prashad said about the incident, "Both the families have approached the police. They first fired allegations against each other. And then finally, they reached a compromise. But the bride did not want to go with the groom. There was no written complaint from either side."
The bride married another youth from her village then.