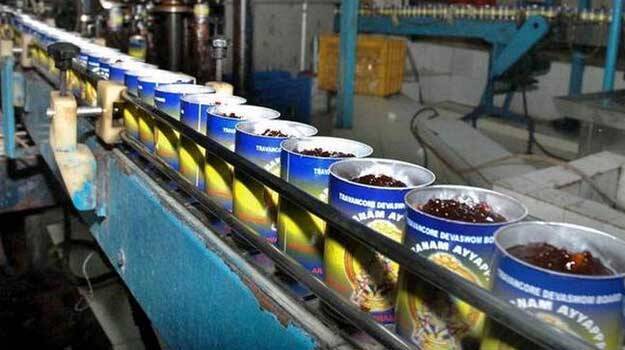 SABARIMALA: Devaswom Board has opened three counters at Pamba near the Ganapathy temple to sell Sabarimala prasadams such as Appam and Aravana. From two counters, the prasadams can be bought using cash and the third counter is for buying prasadams using credit/debit cards.

Sabarimala Executive officer has informed that more counters will be opened as the rush of devotees increases. Meanwhile, the new practice has been criticised as the attempt of Devaswom board to commercialise Sabarimala prasadams.

Anticipating the chances for prasadams running out of stock, 50,000 tins of aravana and as much packets of appam have been brought to Pamba from Sannidhanam.

From next year onwards, there will be arrangements for easy buying of prasadams for those who make prior online booking. The prasadams will be available at Sannidanam as well as Pamba at same prices. Aravana costs Rs 80/tin and Appam costs Rs 35/packet. A packet of ten tins of aravana will cost Rs 810.

Meanwhile, Pandalam palace, Tantri community and various Hindu organisations have slammed the move, calling it breach of Sabarimala customs. Hindu Aikyavedi State president K P Sasikala said that the new practice showed Devaswom board's business interest and her organisation will oppose it legally.