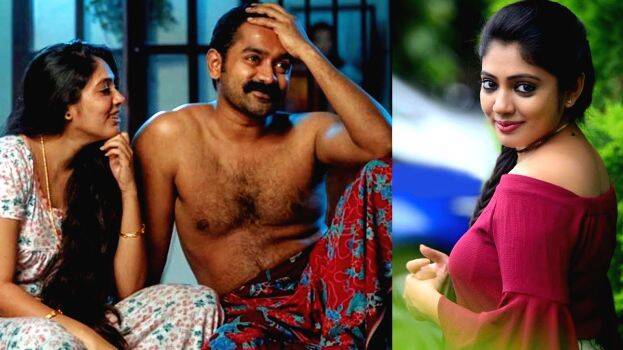 Asif Ali starrer Kettiyolanu Ente Malakha is doing well in theatres. His fans believe it would certainly become the biggest hit of Asif Ali. Mumbai Malayali Veena Nandakumar is the heroine of the film. She, the other day, made some bold revelations.

"If you want to see me talk a lot, I will have to gulp down two pegs (of hot drinks)," she revealed this in an interview to a private FM channel. The anchor's question was whether Veena is an introvert.

To this, she replied that she would talk if she wishes to talk and would talk a lot if she drinks two pegs (of alcohol). "But I don't have much capacity… I started all this only recently…I like beer. Sometimes one peg is also enough to make me talkative" she added.

Veena also opened up on her personal life. "I had four love affairs. At a point, when I felt that I won't be able go ahead with that, we parted with a mutual understanding," she said.

Veena added that she was feeling lots of affection towards Asif as the film is becoming a big hit.