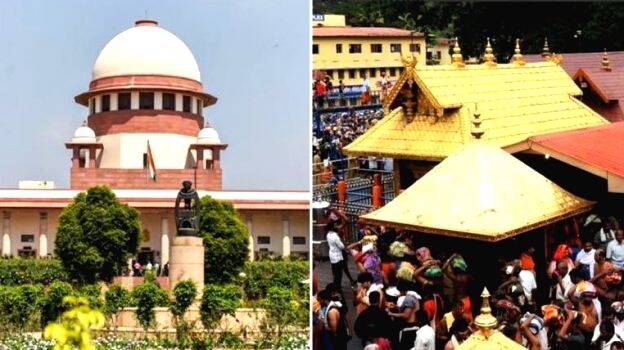 NEW DELHI: Latest report suggests that the seven-member bench of the Supreme Court will consider the review petitions questioning the entry of women into Sabarimala temple from January onwards.
Earlier, the Supreme court assistant registrar had directed all involved parties to hand over 4 more sets of documents of their petitions. Sources said that Chief Justice SA Bobde has directed to list the cases for the third week of January.
The seven-judge bench will be considering around 70 cases related to the entry of women to the temple. The court has informed that it will consider those petitions challenging its verdict in September 2018 which allowed the entry of women to the temple.
It is learnt that the court will also consider the plea filed by the Indian Young Lawyers Association which sought entry of women to the Sabarimala temple.