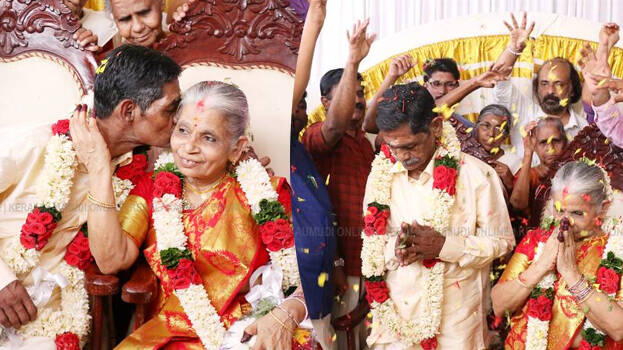 THRISSUR: Today, December 28, was a special day at a government old age home here as two senior members tied the knot. Kochaniyan (67) and Lakshmi Ammal (66) were all alone in their old age but the couple became life partners and it was also the first marriage at the government's care home. Many prominent personalities including Minister V.S. Sunil Kumar graced the occasion.
The couple knew each other. Kochaniyan was a helper of Lakshmi Ammal's late husband Krishnaiyer. After her husband's demise, Kochaniyan was Lakshmi Ammal's sole support.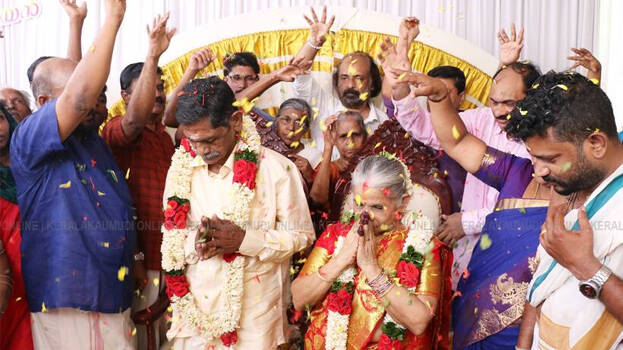 It was Kochaniyan who took Lakshmi Ammal, who was weak, to the old age home. Later Kochaniyan also became a member of another old age home. Like it was destined, authorities shifted Kochaniyan to the old age home where Lakshmi Ammal was staying as they saw each other after a long time.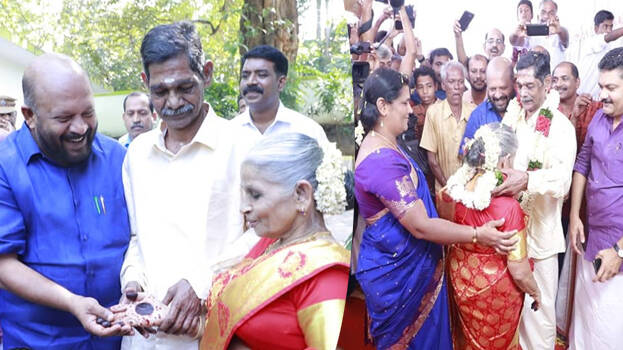 It was the involvement of the old age home authority that ended in the couple's marriage. Earlier, the marriage was fixed on December 30 but it was changed as some guests found it a difficult date to partake in the function. A special room has been assigned for the newlywed.