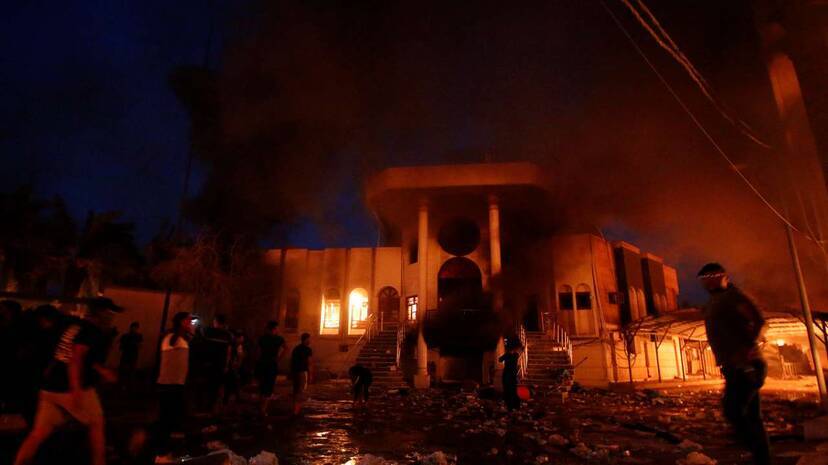 BAGHDAD: A Katyusha rocket fell near the United States embassy in Baghdad's heavily fortified Green Zone which houses government buildings and foreign missions on Friday but caused no casualties, two police sources told Reuters.
The rocket fell inside the Green Zone's Celebrations Square, near the U.S. embassy.
According to sources, two loud explosions were heard near the embassy building in the Iraqi capital.
Following the attack, the road that leads to the US embassy has been closed.
Meanwhile, another report suggests that a rocket attack took place near Balad air base that hosts US forces in the northern part of Baghdad. Sources said that several Iraqi soldiers were injured in the attack.