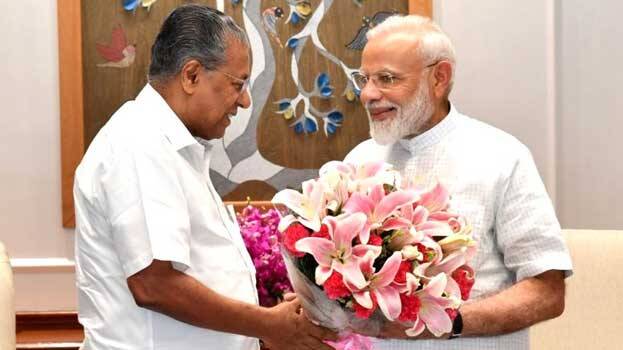 NEW DELHI: The Central government has asked Kerala to repay the money for the food supplies provided during flood time. It is learnt that the state has been asked to pay Rs 205.81 crores for the 89,540 metric tonnes of rice provided by the Food Corporation of India (FCI) during Kerala flood. It is learnt that the FCI general manager has directed the State Disaster Management Authority to take necessary actions so as to immediately repay the amount.
It must be noted that the Centre had recently ignored Kerala while approving additional central assistance of Rs 5908.56 crore from the National Disaster Response Fund to seven other states. Though the state had requested for 1 lakh tonne rice, it was only provided 89.549 tonnes. It must be noted that the state government was hoping that the price of rice would go down due to assistance from the centre. This is when it has been ordered to repay the amount which includes the price of rice as well as transportation charge.
As per the centre's instruction, the state has to repay the amount soon or else the amount will be deducted from the centre's financial assistance. Earlier, the centre had allotted 600 crores as assistance during Kerala flood.