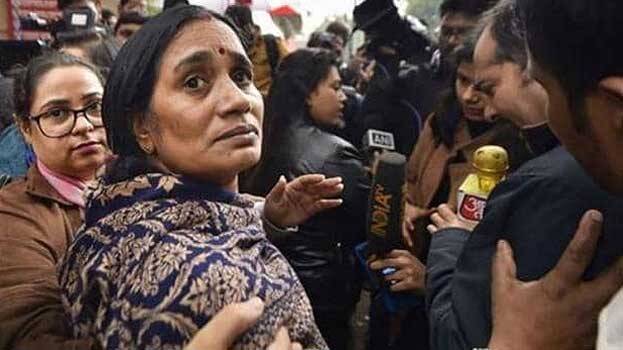 NEW DELHI: The Delhi court, that issued death warrants against the four convicts in the 2012 Nirbhaya gangrape and murder case, witnessed a dramatic scene on Tuesday when the mother of a convict begged for her son's life.
The incident occurred when the mother of convict Mukesh Singh went up to Nirbhaya's mother and begged her to forgive her son. According to sources, the woman asked Nirbhaya's mother to forgive her son.
In reply, Nirbhaya's mother said, "I also had a daughter. How can I forget what had happened to her? I have been waiting for justice for the last seven years."
Following this, the judge ordered both parties to remain silent in the courtroom.
The horrific crime, that shook the nation, happened on December 16, 2012, when Nirbhaya was gang-raped and murdered by Mukesh Singh, Pawan Gupta, Vinay Sharma, Akshay Kumar Singh and Ram Singh.