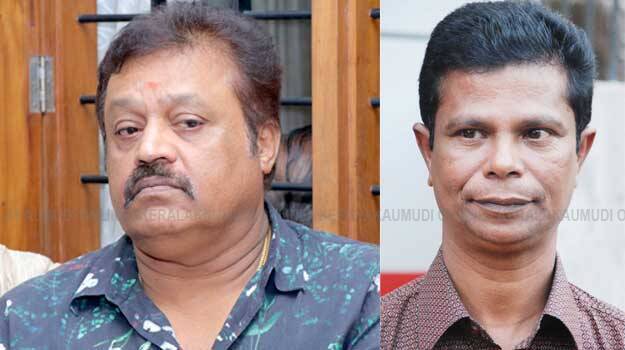 Actor Suresh Gopi turned emotional while talking about his daughter Lakshmi, who died in an accident and actor Indrans. The actor said his relationship with Indrans is very emotional. Suresh Gopi said although Indrans has done costumes in many of his films, he is close to my life and has an emotional connection with him. I buried my daughter with the shirt sewn by Indrans, Suresh Gopi opened his mind to the audience during Kodeeswaran programme.
His words
'Indrans has done costumes to many of my films. Indrans has an affinity with my life. My character in the film Utsavamelam was very colourful. I wore a yellow shirt with greyish blue stripes and a mundu (dhoti). Many including Mammootty used to call me 'manjan' then. I am terribly obsessed with the colour yellow. I told Indrans to give me the shirt after the shoot. After the shooting, Indrans wrapped the shirt for me. I used to wear that shirt most of the time.
I left my daughter and wife to my brother in Ernakulam on June 6 in 1992 and was returning to the location site. My daughter died in an accident while returning to the capital city with my wife and brother. I was wearing the yellow shirt then. She liked my sweat a lot. The next day before the cremation, I covered her face with the yellow shirt. She sleeps in the warmth of the shirt that Indrans gave. I like to interpret the relationship with Indrans like this.