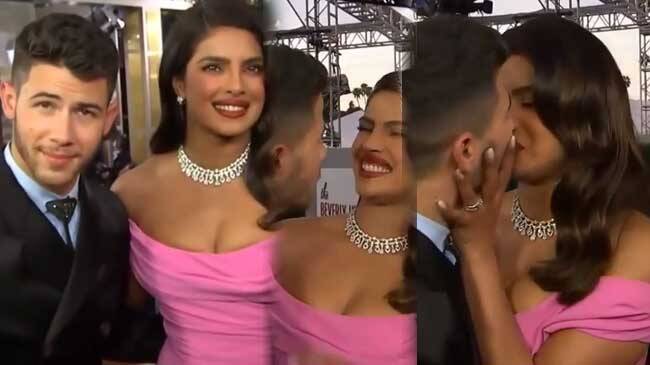 Bollywood actress Priyanka Chopra and American singer Nick Jonas have been celebrating their married life since their wedding. Recently at the venue of Los Angeles Golden Globe Award, the couple were asked to exchange kisses. The video of the incident is being widely circulated.

Priyanka was apparently reluctant initially…after all she is an Indian!

Later trying to hide her shy, she can be seen pulling her hubby towards her and giving a peck on his lips. Soon she finds a red imprint of her lips on his lips and advances to wipe it out. According to her, it is her red lipstick that played the spoilsport.