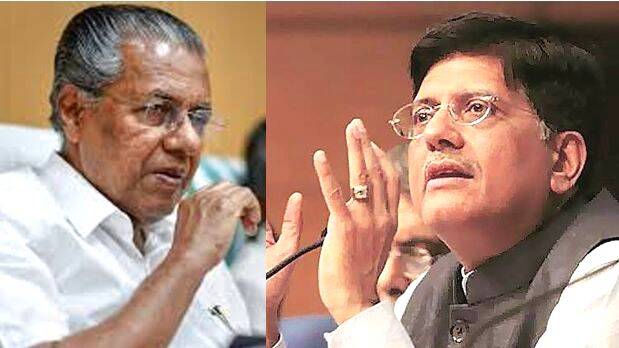 NEW DELHI: Central government has lashed out at Kerala government for not cooperating in the development of the much-awaited Angamaly-Sabari rail line. It is learnt that Union minister Piyush Goyal has handed over a letter to Chief Minister Pinarayi Vijayan accusing the state government of displaying a lazy attitude in the matter.
According to sources from the railway ministry, the centre alone cannot handle the entire production cost of the project. In his letter, Goyal states that the letter is intended to point out the state government's uncooperative behaviour. He also pointed out that the project was originally included in the railway budget of 1997-98 and was allotted Rs 550 crore.
It is further stated that the project has not been making any progress due to opposition from local people and the state government's unccoperative behaviour.