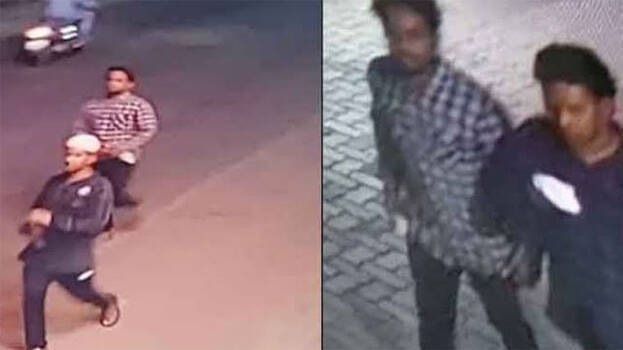 THIRUVANANTHAPURAM: Reports say the murder of ASI Wilson in Kaliyukkavial was planned in Kerala. Police obtained information that the accused reached Neyyatinkara two days before the murder. Clippings of the accused reaching the mosque on January 7 and 8 were obtained. The accused lived in a rented house arranged by Sayyed Ali, a resident of Vithura. Ali went into hiding the day after the murder.
The footages of the accused were obtained from a CCTV near the Neyyatinkara Sree Krishna Temple. The accused is seen walking on the road at 8.45 pm and they abandoned a bag there. All shops were closed following a general strike. The investigating team searched the area for the bag but could not find it. Police are examining whether the bag was bought from a shop nearby.
The police had the other day taken into custody seven people suspected to be involved in the case. Five were taken into custody from Thenmala and two from Thirunelveli. Those taken into custody are suspected to have connection with the main accused Abdul Shameem and Thoufeek. Bismi Noushad of Thirunelveli and Haneefa of Thenkasi, both are accused in the murder case of Hindu Front leader in Kanyakumari. Haja, Ashraf, Sheikh Pareed, Nawaz and Siddique, natives of Thirunelveli were taken into custody from Thenmala during a joint inspection by Kollam rural police and Tamil Nadu Q Branch.
Nawaz had participated in the conspiracy of the incident. The other four are from Nawaz group. All were taken into custody Sunday evening at 3.55 pm near Palaruvi.