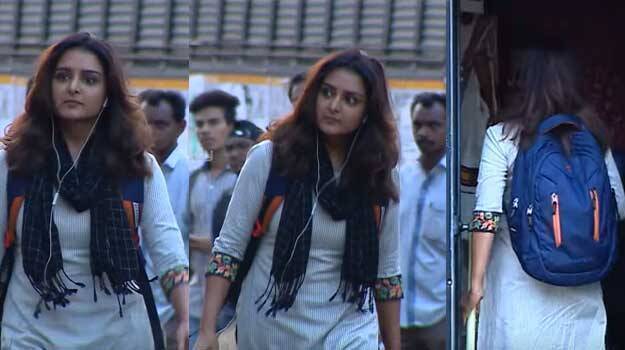 The other day, actress Manju Warrier arrived in a Maruti Baleno, got off the car, walked quickly towards a KSRTC bus and got into the bus. The sight initially confused the onlookers at the bus stand but very soon they came to realise that it was a film shooting.

The incident took place the other day at Thampanoor bus stand. Manju has been in Thiruvananthapuram for the past one week in connection with the shoot of her new film 'Chathurmukham'.

The shoot was complete within minutes. She flashed her usual smile, got into her Baleno car and drove away.

Chathurmukham, jointly directed by Ranjith Kamala Shankar and Saleel V, is a horror thriller. Sunny Wayne is doing another important character in the film.

The film is being produced by Jis Thomas and Justine Thomas under the banner Jis Toms Movie.