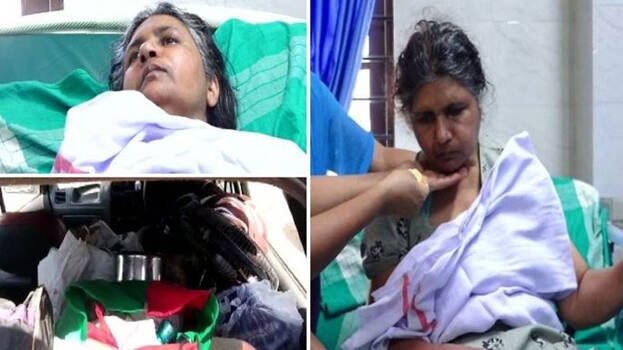 KATTAPPANA: The police have found that the elderly woman who was found inside a locked car in an exhausted state in Adimali was abandoned earlier too by her husband. The first husband of Lailamani (55) passed away 20 years back. From 2014, she is with Wayanad native Mathew. Mathew had earlier abandoned Lailamani near her daughter's residence in Thiruvananthapuram. Efforts from the police and their children got them back together again.
When Lailamani was found fatigued inside the car, the police thought that something might have happened to Mathew. But when Lailamani's son in her first marriage, Manjith, came in search of his mother, the incident surfaced. Manjith said Mathew abandoned his mother on purpose. The police have intensified their search for Mathew.
Locals found Lailamani inside a locked car on Friday morning. She was spotted by auto drivers in an exhausted state on Friday. The vehicle was locked. On informing, the police reached the spot and shifted the woman to a hospital.