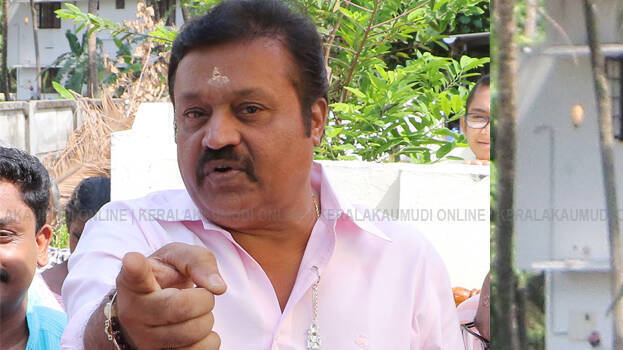 Suresh has proved his mettle as an actor, politician and anchor. Making his entry into the film world as a child artist, he became noticeable as an actor after his appearance as a villain in Mohan film Rajavinte Makan.

His roles in Commissioner, Ekalavyan, Thalasthanam and Kaliyattam gave him the status of a super star. Later he entered politics, joined BJP and became a Rajya Sabha MP. He also does charity activities.

However, like any other celebrity, Suresh Gopi is not immune to attack from social media but he has only one answer to those who tries to lampoon him on social media – "Just tell them to go away…"

"I have only one thing to tell those who ridicule me…just tell that folks to go away… That is my only reaction. When they criticise, they should think what they themselves have done. This is my answer and warning to them. I have not collected money to do something. Whatever I have done, I have done it from my dispensation. It is as an actor or anchor that I have earned money for my children.

I don't like to say all this but I'm saying this for the satisfaction of certain people," Suresh Gopi said in an interview given to a YouTube channel.