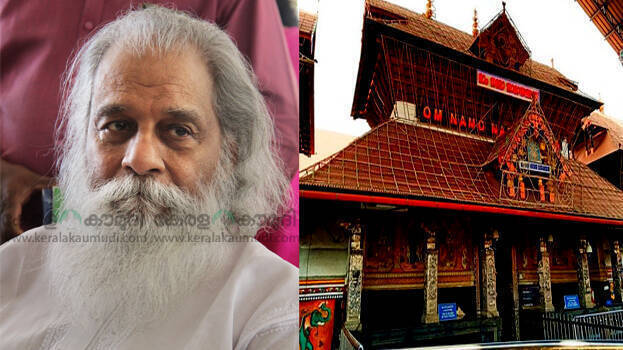 KOZHIKODE: Many had come forward opposing and supporting entry to Ganagandharvan K J Yesudas to Sri Krishna Temple in Guruvayur. The versatile singer should be given permission to enter the famous temple, said CPM leader and Uduma MLA K Kunhiraman. Yesudas had stated that he wants to be the last person among those wishing entry at the temple. Kunhiraman said the singer should not be denied entry again to the temple.
The MLA's response was in a note sent to a magazine. He said that he is happy to have highlighted the worthlessness of a society that is reluctant to admit entry to the singer at Guruvayur temple in the article of S Gopalakrishnan published in a magazine.
I strongly believe that Yesudas is the foremost among devout devotees, he said.