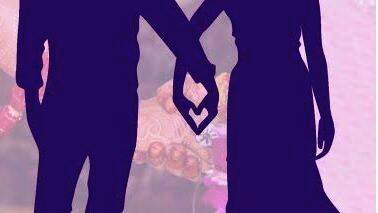 GANDHINAGAR: In a dramatic turn of events, a wedding has been called off in Gujarat after the groom's father eloped with the bride's mother. It is learnt that the two have been missing for over 10 days now.
The bride and the groom got engaged last year and were set to get married in February. However, the youngsters received the shock of their lives when they came to know about the elopement of the in-laws. Reports suggest that the groom's father and the bride's mother were involved in a relationship during their young age. However, they got separated due to unknown reasons and went ahead with their respective lives. It is said that the marriage plans between the two families played a pivotal role in rekindling their relationship.
"They knew each other since they lived in the same society. Some of their close friends informed us after they eloped that they had a relationship in the past." a relative said.
Meanwhile, the elopement of the 48-year-old man and the 46-year-old woman has destroyed the marriage plans of the youngsters leaving the two families in shame.